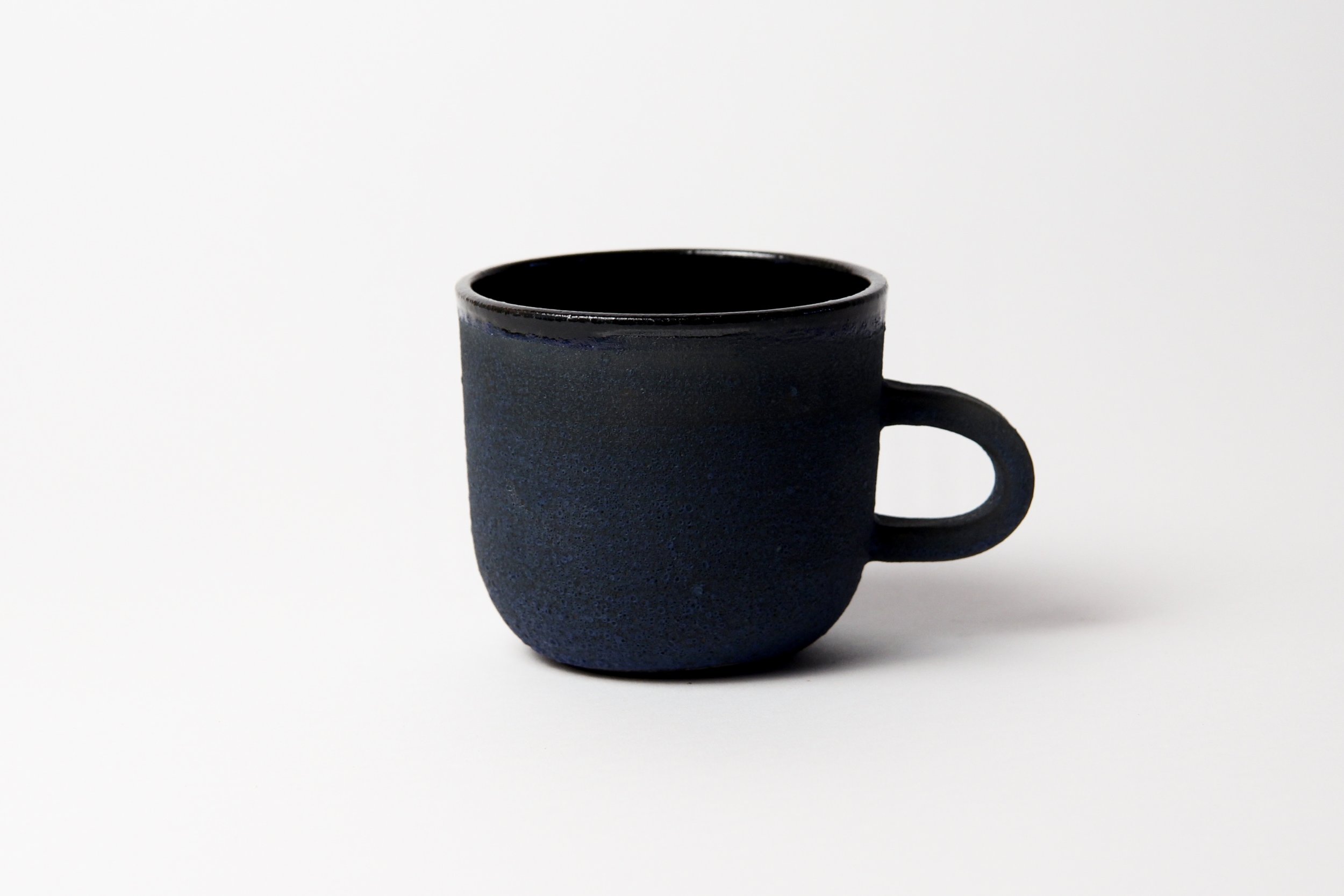 Repeat Forms
sold out
Phthalo Blue Mug
Named for a mysterious and intriguing pigment.
Mug is thrown on the wheel. Glaze is hand-mixed, food safe, and dishwasher safe, although hand-washing is always preferred. Fired in an electric kiln to 2200 degrees.
3.5" diameter, 3.25" height
Note: this glaze breaks differently each time-- the mug you receive may not look exactly like the mug pictured.