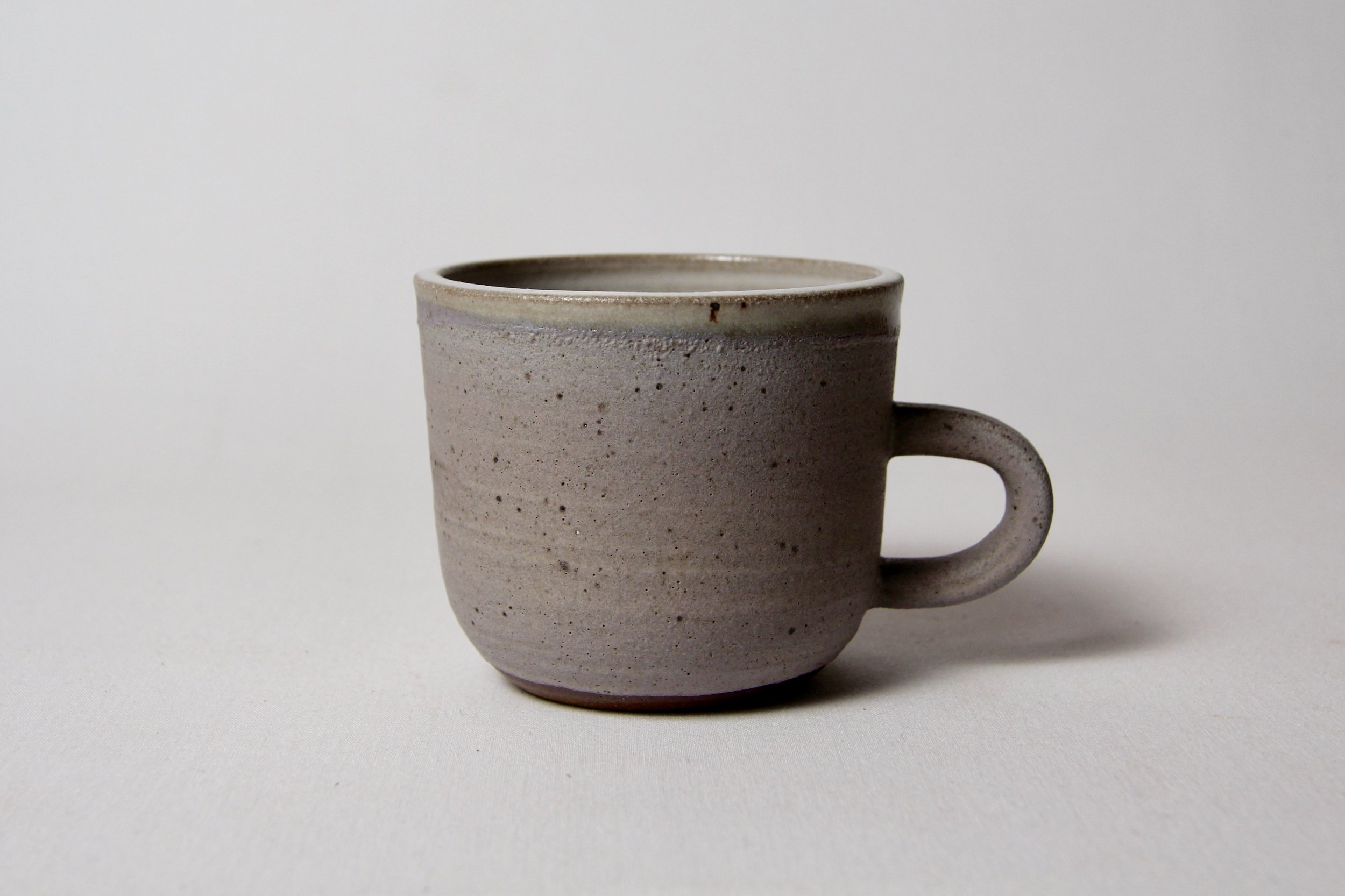 Mugs
Sea Smoke Mug
Smoky, sandy purple glaze, gray liner inside, a cousin of the Black Sand Mug.
Mug is thrown on the wheel. Glaze is hand-mixed, food safe, and dishwasher safe, although hand-washing is always preferred. Fired in an electric kiln to 2200 degrees.
3.5" diameter, 3.25" height
Please allow 2-4 weeks for production and shipping.